Monday, March 29, 3:30 pm
Latinx Faculty and Staff Association Presents: A workshop facilitated by Sarah Hopkins and Sussanah Sydney, SRJC Human Resources Promoting Inclusive Hiring and Retention Practices to Support our BIPOC Colleagues
Zoom Link: https://santarosa-edu.zoom.us/j/95058428675
This event has been approved for flex credit 1.00 hour.
This will be an opportunity to share a brief overview of recent improvements in our hiring and retention practices. Please come prepared to discuss your ideas and consider how you will be a part of developing hiring and retention practices that promote a sense of belonging and an equitable work environment.
---

 Martes, 30 de marzo, 6:00-8:00pm
 Noche de Arte y Poesia con HEP (Programa de Equivalencia de Preparatoria)
  Celebrando a nuestra comunidad de trabajadores agrícolas y a nuestros estudiantes Lantinx durante la Semana Nacional de  Campesinos (Marzo 25 al 31)
Evento en dos partes donde los estudiantes de SRJC HEP compartirán su poesía en voz alta seguido de una sesión de pintura con El Comalito Collective que guiará a los participantes en pintar con un tema relacionado a los trabajadores agrícolas. Este será un evento bilingüe (español/inglés).  Abierto a todos los estudiantes y personal de SRJC.  Para más información sobre la Semana Nacional de Campesinos visite: https://afop.org/nfaw/  
SRJC HEP es un programa educativo que sirve a familias trabajadoras agricolas migrantes o temporales con el objetivo de obtener un Certificado de Equivalencia de la Preparatoria.
Este evento es patrocinado por Latinx Faculty & Staff Association y Our House Intercultural Center.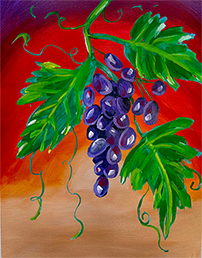 Tuesday, March 30th, 6:00-8:00pm
Poetry and Paint Night with HEP (High School Equivalency Program)
Honoring our farmworker  community and Latinx students during Farmworker Awareness Week (March 25-31st)
Two part event where SRJC HEP students will share their poetry followed by a Paint Party with El Comalito Collective who will guide participants in a farmworker themed paint activity. This will be a bilingual (Spanish/English) event. Open to all SRJC students and staff.  For more information about National Farmworker Awareness Week, visit: https://afop.org/nfaw/  
SRJC HEP is an educational program which serves migrant or seasonal agricultural working families with the goal of obtaining a High School Equivalency Certificate.
This event is co-sponsored by the Latinx Faculty & Staff Association and Our House Intercultural Center. 
---
 Wednesday, March 31st, 3:00-4:00 pm
 Latinx Faculty and Staff Association Presents: A lecture Presentation by History Professor Sal Díaz,
 Si Se Puede: Cesar Chavez and Civil Rights
 Zoom link: https://santarosa-edu.zoom.us/j/93169260740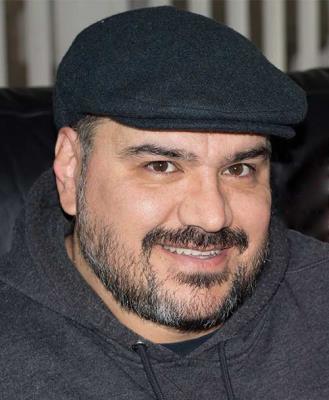 This event has been approved for flex credit 1.00 hour.
Cesar Chavez rose from humble beginnings to lead a movement that embodied the struggle for Civil Rights. His union embraced ideas that extended far beyond fair wages; it gave voice to the voiceless demanding equality, justice, and dignity. His actions influenced movements of every color and creed and have left an indelible legacy for future generations of Americans. In this lecture, we will examine his life in the context of a troubled nation that continues to bow under the pressures of economic and racial inequality. 
---
Friday, April 16th, 2:00 pm
Latinx Faculty and Staff Association Presents: Latino Service Providers - Advancing Equity through Youth Leadership with Stephanie Manieri and Magalli Larqué  
Zoom link: https://santarosa-edu.zoom.us/j/97544943594
This event has been approved for flex credit 1.00 hour.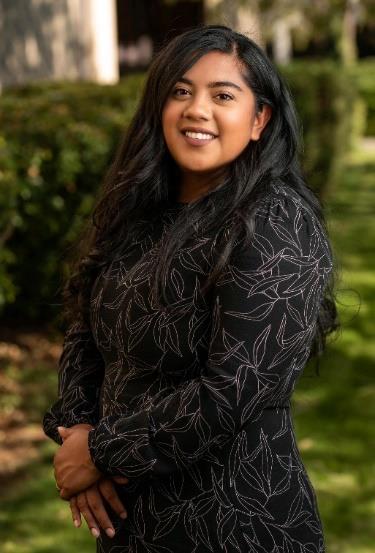 Stephanie Manieri was born and raised in Southwest Santa Rosa. Her immigrant parents from Mexico and Venezuela instilled in Stephanie from a young age to pursue a path different from their own. A first generation college graduate, Stephanie earned a B.S. in Public Health and Biology from Dominican University and a M.S. in Health Policy of Law from U.C. San Francisco. Having strong roots in Sonoma County, Stephanie is committed to addressing public health issues in her community. Stephanie has worked in various non-profits in Sonoma County using her bilingual bicultural skills to help Latino families impacted by trauma. She is a Santa Rosa City Schools Board Trustee, where she advocates for students and families affected by structural discrimination, and hopes to help motivate young BIPOC to enter into spaces of leadership.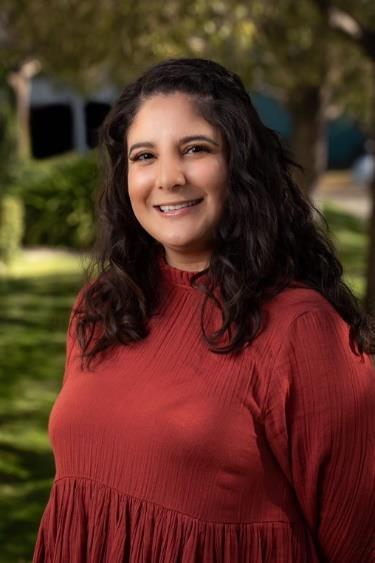 Magalli Larqué was born and raised in Santa Rosa, CA; she attended Santa Rosa Junior College, where she discovered her passion for Social Justice. Magalli has her B.A in  Sociology and Psychology from Humboldt State University and she is currently attending the University of San Francisco for her Master's in Public Health. Currently, Magalli is the Program Manager at Latino Service Providers a local non-profit that focuses on advancing the development of young leaders, building awareness about mental health and wellness, culture, social issues, and advocating through equity. Magalli is also a passionate artist who enjoys painting and creating works of art throughout Sonoma   County with other Latinx artists.
---
Friday, April 23rd, 2:00 pm
Latinx Faculty and Staff Association Presents: A lecture by Lupe Avila, a therapist and Aztec Dancer. "Finding Our Balance in the Teachings of Our Ancestors" A personal story of integrating the teachings to strengthen and decolonize our everyday walk on Mother Earth.
Zoom Link: https://santarosa-edu.zoom.us/j/97143352946
This event has been approved for flex credit 1.00 hour.
Guadalupe Avila (Chichimeca/Mexica) is a licensed clinical social worker. She retired (2/28/09) from San Francisco State University, where she held the position of Interim Director of Counseling and Psychological Services Center, a Division of Student Affairs. Ms. Avila worked at San Francisco State University for approximately 16 years.
Ms. Avila is the sixth of seven children, her parents never went to school but they were the first and most important teachers in her spiritual path that led her to her Indigenous roots and practices of Mexico. She is a ceremonial traditional dancer with Danza Xitlalli under the teachings of Maestro Pedro Rodriquez and Maestra MacuilXochitl. Over the years, she has cultivated relationships and connections with the Lakota People in Pine Ridge Reservation in South Dakota and other Native tribes across Indian Country.