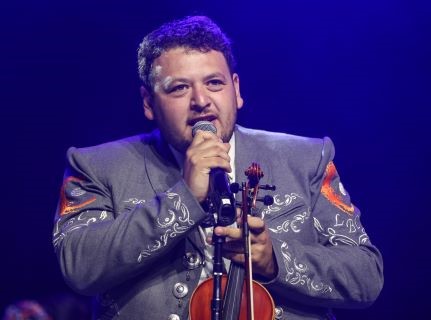 Jose Soto, Jr. is an award-winning local musician who performs violin with his family ensemble, Mariachi Barragan. He was Student of the Year at Elsie Allen High School in 2012, attended Santa Rosa Junior College, transferred to Sonoma State University and graduated in 2018 with a Bachelor of Arts in Music Education. He attended Chacala Mariachi Institute in Mexico for 8 days of professional development instruction in 2016 and 2018 to deepen his knowledge of teaching Mariachi in our community. He is currently the Music Specialist, at Luther Burbank Center for the Arts, where he directs the Mariachi Ensembles.
Jose cares passionately about his community. He shares his talents and knowledge to help motivate and engage youth through music and culture. Jose first started working with Luther Burbank Center for the Arts in 2013 when he founded a Mariachi Club at Elsie Allen High School. He partnered with the Center to create a Mariachi Summer Camp program.  Since then, Jose has been a creative and visionary lead teaching artist for the Center's Mariachi Summer Camp Programs. Starting at Cook Middle School in Santa Rosa, extending to Cloverdale, and growing to a new year-round, after-school ensemble program that serves over 100 students. 
Jose is the greatest representation of "Student Agency", diversity and inclusion. He came from very humble origins.  In his unique way, like no other person, took upon himself to start teaching music to Latinx, first-generation college students.  His legacy in teaching music goes beyond many other people's work. He teaches the love and respect for our traditions.  No one could be worthier of the Colibri Award!