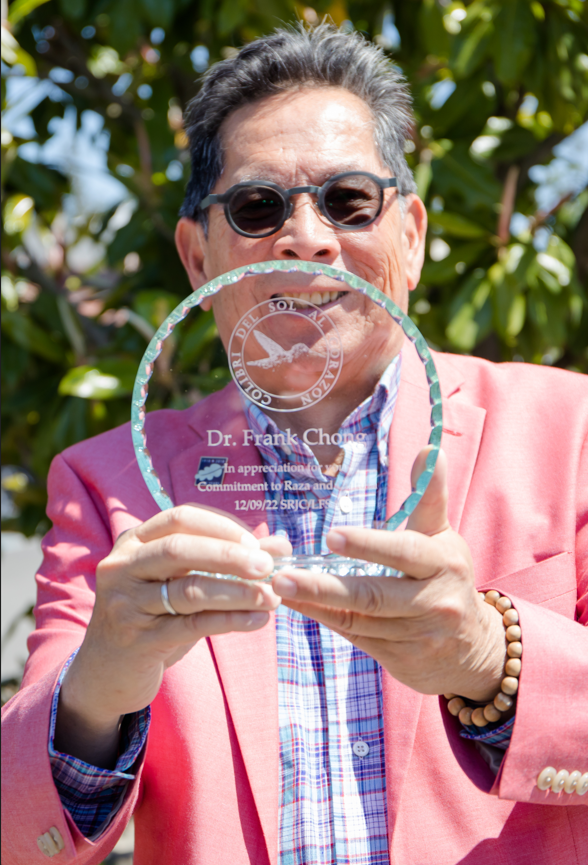 LFSA honors Dr. Chong with the Colibri Award for his commitment and support to students, staff, and faculty of color at SRJC, amongst many other projects and programs.
Dr. Chong led the charge for SRJC to become a Hispanic Serving Institution which opened grant opportunities for SRJC, leading to the establishment of the Connections, Lanzamiento and Avanzando Initiatives.  He fully supported the establishment of the Ethnic Studies Department, the student Housing Project, and the establishment and participation of the Council for Racial Equity and Justice.
During his service as president, he has attended most, if not all, graduation events, workshops, and student events. He is a friend to many staff and students and has taken the time to know departments and individual's stories. 
During the past five years where our county has experienced difficult and devastating circumstances such as the fires, floods, blackouts and a world-wide pandemic, Dr. Chong has been at the forefront, making sure people's problems are solved.
Dr. Chong is personal, transparent, and accessible to people. 
It is therefore, that we, very proudly award Dr. Chong the well-deserved Colibri Award.
"Del Sol al Corazón" (From the Sun to the Heart)